SOME WORDS ABOUT US
Well-coordinated teamwork speaks About Us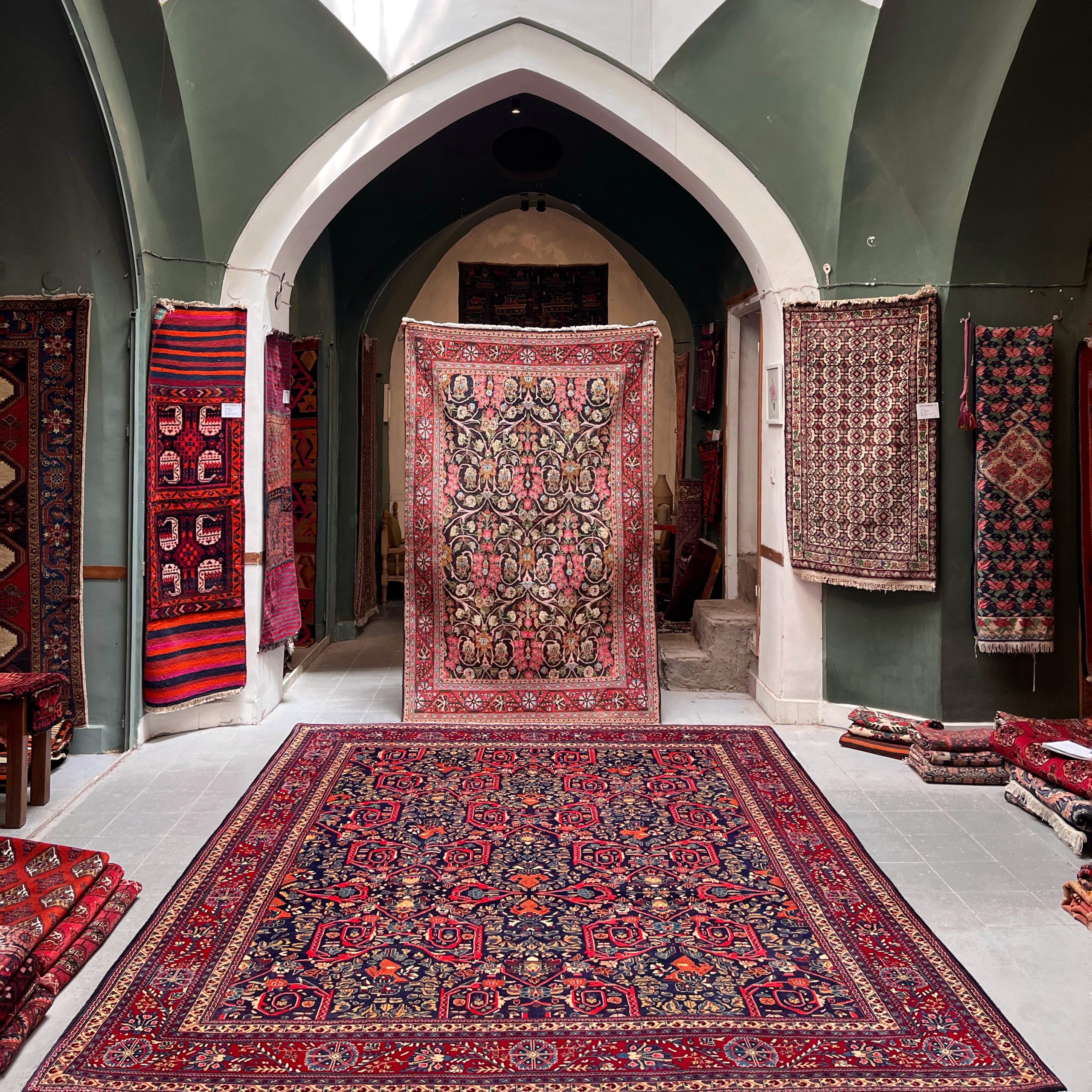 About Zheeshowroom
Persian Art and Antiques Spanning eras
Zheeshowroom offers a curated collection of Persian art and antiques spanning various eras. Our specialty is antique and vintage hand-woven rugs featuring innovative designs that translate beautifully into modern decor. 
In addition to carpets, we showcase contemporary Iranian artworks including paintings, ceramics, and jewelry by talented emerging artists. We are dedicated to supporting the vibrant creative culture of modern Iran.
Our antique inventory provides a window into the artistic traditions of the past. We source ornate tiles and pottery from Qajar and Safavid Persia, along with other decor and artifacts representing centuries of skilled craftsmanship. 
Saman Khodayar
Founder and Owner
As the owner of Zhee Showroom, my decade-long love affair with handmade carpets began in 2009. It's transformed from a hobby into a passion and profession, enriched by a Bachelor's degree in Handmade Carpet Studies and a Master's in Carpet Economics and Management. I've traversed the country, handpicking carpets with a deep understanding of their history and craftsmanship. 
In addition to running Zhee Showroom, I'm a lecturer in carpet sciences, sharing my knowledge with the next generation. My study of carpets in Kashan, a carpet crafting hotspot, was a turning point, deepening my appreciation for this art. 
Established in 2016, Zhee Showroom isn't just a store, but a fusion of art, culture, and tradition. We're proud to source and produce our own rugs and kilims. Our mission is to provide clients with exquisite carpets, sharing our passion and knowledge, and adding beauty and tradition to homes.
Ashkan Latifzadeh
Showroom Manager
After studying engineering, Ashkan found his passion in art and pursued self-studies in the craft. He later studied management and became skilled in the field. 
Over the years, Ashkan has gained expertise in handmade carpets and kilims, understanding their unique qualities. As the showroom manager, he provides personalized service to each customer, ensuring they find the perfect rug or kilim. 
Ashkan's dedication to the craft and commitment to customer satisfaction have made Zhee showroom a trusted source for handmade carpets and kilims. He is an asset to the company, and his passion for art and management makes him a valuable resource for anyone in search of a beautiful, handmade rug or kilim.
Saba Hashemi
Handicrafts Manager
Saba Hashemi is the Handicrafts Manager at Zhee Showroom. She studied handicrafts art with a specialty in ceramic and pottery art, and is a passionate ceramic artist with her own studio. Saba joined Zhee in 2017, bringing her love for nature and the environment. 
After graduating, she set up a ceramic studio where she sculpts clay into stunning functional pieces like vases, plates, and mugs. Saba finds inspiration in nature, often incorporating natural elements into her earthy, organic designs. 
At Zhee Showroom, Saba curates the handicrafts collection showcasing handmade ceramics, pottery, woodwork, textiles, and more from talented artisans. With her keen eye and creative vision, she chooses unique, high-quality handicrafts that reflect Zhee's commitment to art, culture, and tradition.
Atefe Erfan
Web developer
At Zhee Showroom, we are privileged to have Atefe Erfan, a unique blend of technological prowess and artistic elegance, as part of our team. Atefe, a skilled software engineer by profession, has always found her passion intertwined with art and technology.
Her academic background in Software Engineering coupled with her natural artistic inclination makes her contribution to our team invaluable. Atefe's artistic perspective amplifies the aesthetic appeal of our website, transforming it from a mere digital platform into a virtual art gallery.
She has previously collaborated with Zhee as an artist for our Fine Art section, where her work was widely appreciated. Her commitment to integrating art and web design has brought a distinctive identity to our website, making it a true reflection of Zhee's commitment to creative excellence.
RāStudio
Visual System Designer
Rā Studio was involved in the visual identity design of Zhee Showroom since the very beginning. The brand's developments over the course of few years, necessitated the development and expansion of its colors and forms. In 2023, the brand's visual identity went through a process of redesign and was updated to suit its dynamic perspective and other requirements. The new approach, inspired by Kilim and traditional carpet design, is rooted in a contemporary and dynamic outlook to further modernize and simplify the brand's visual identity while preserving its authenticity and origins.
Our company history and facts
I should be incapable of drawing a single stroke at the present moment; and yet I feel that I never was a greater artist than now.
Design & development process demonstration
A wonderful serenity has taken possession of my entire soul,like these sweet mornings of spring which I enjoy with my whole heart.